I received a sample of Country Bob's All Purpose Sauce to review and Giveaway. I had not heard of them before, but let me say that it was VERY good sauce. I waited a while to complete my review since I wanted to give it a Full work up. We Love using it several ways, so let me start sharing with you a list of a few things we used it on:
*chicken on the grill, used as a marinade, then basted on.
* as flavoring in hamburger patties- we make our own. MUCH better than preformed, and super easy- can you say YUMMY!
* dip for chicken nuggets- or hot dogs as my 4yo likes :-)
* as a vegetable seasoning/marinade
*steak marinade and/or dip
* mixed in with baked beans!! LOVE!
* as BBQ sauce- I am talking the pork butt that is smoked for 8 hours and then shredded- My hubby loves making bbq. and this was a Great sauce to use when I wasn't up to making our own!
*mixed in with meatloaf
And then our bottle ran out- it lasted us quite a while. I think this is a really good sampling, and we WILL definitely be ordering more of this sauce. In fact, I just saw it in Walmart- so I will be purchasing more of this sauce. They were also very friendly, family based business.
How does anything really good get its start? Where do great products come from? Usually they are the result of much time being exerted and a tremendous amount of love being invested. At that point you can say, "That's mine! I made that." That's the way Country Bob Edson created his All Purpose Sauce.
Taken from their website:
"In 1968 Country Bob perfected the sauce of his dreams. After years of giving the sauce to friends and family he began to sell it in 1977. The reaction was overwhelming just as it is today. Almost everyone who tries Country Bob's All Purpose Sauce becomes a lifelong user. And why not, it is the perfect complement to practically any meal set on your table.
It was actually October of 1982 when Country Bob, Inc. became the company, which remains today. Bob Edson, Terry Edson, Al Malekovic and Reed Malekovic formed a corporation with equal ownership. Since that time Country Bob's distribution has magnified regionally in all directions from our corporate office located in Centralia, Illinois. Even with the tremendous growth we have not forgotten where we came from, continuing in our relentless pursuit of product excellence.
This is the part I love the best! I am a Christian and I try my best to support other businesses that open stand up for their beliefs.
It would be nice if we could claim responsibility for the success of the company, however, credit must be given where credit is due. Proverbs 16:3 says, "Commit to the Lord whatever you do, and your plans will succeed." We have placed true ownership of Country Bob, Inc. in the hands of God. "Christ is our CEO" and He is an Awesome Boss!
So be sure to check out this great company and product:
www.countrybobs.com
And to get you started, We are Giving away a Bottle of Country Bob's All Purpose Sauce to one lucky reader!
All you have to do is Like our facebook page, and comment below "I want Country Bob"
Contest will end Friday afternoon at 4pm!
~~~Linking up to: ~~~~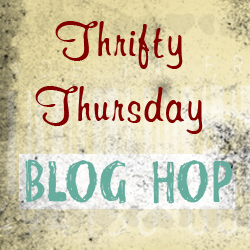 Published with Blogger-droid v1.6.8