Some of the coolest stuff I have found for St Patty's Day!
From How Does She Blog grab these awesome Free Printables- Also be sure to sign up for them, they have freebies all the time for holidays and birthdays- usually made by Chikabug- who has awesome party ideas!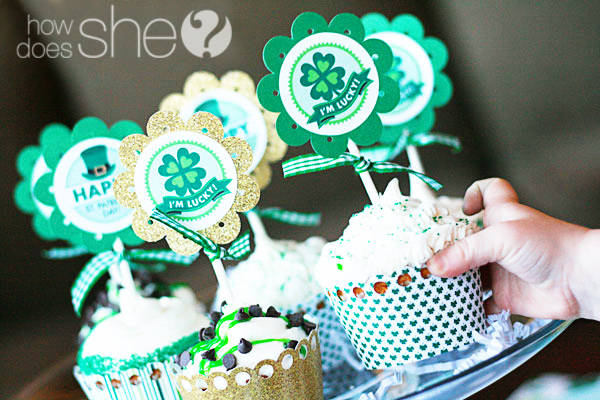 image courtesy of How Does She blog
And I can't wait to share THIS awesome project and gift idea from Like a Pretty Petunia blog
photo courtesy of Like a pretty Petunia.
I am making this project- she has an awesome how-to. I have mine printed out and will be painting it today. I am being lazy- (I do have a 1 month old and 2 older kids to care for cough-cough) and buying St Patty's donuts from Dunkin today to be part of their prize and using the cupcake toppers from How Does She in them. Will post pics next week.
Check out Bobbi Jo's post at How Does She for an awesome round up of St Patty's Day Decor including these awesome printables:
from Sweet Rose Studios
From Peonies and Poppyseeds

These are Free printables for your use as well!!!
May Good Luck Find you!